Last Updated on June 22, 2022
"A decade ago Trystar docking stations were new to us and new to our market. I carried our first one around in the trunk of my car to show customers. We even produced our own Trystar docking station brochure because Trystar didn't have one at the time.
"It all worked because the docking stations worked. After a decade, and a thousand plus units installed, they still do."
Jennifer Aldrich speaks from personal experience: it was her car and her company that introduced hundreds of customers in Florida and adjacent southeastern states to Trystar docking stations. She is president of PowerLogics, Inc., a major supplier of power quality products with offices in Tampa, Ft. Lauderdale and Orlando.
One of those early customers was Tampa General Hospital – which is currently treating Covid-19 patients.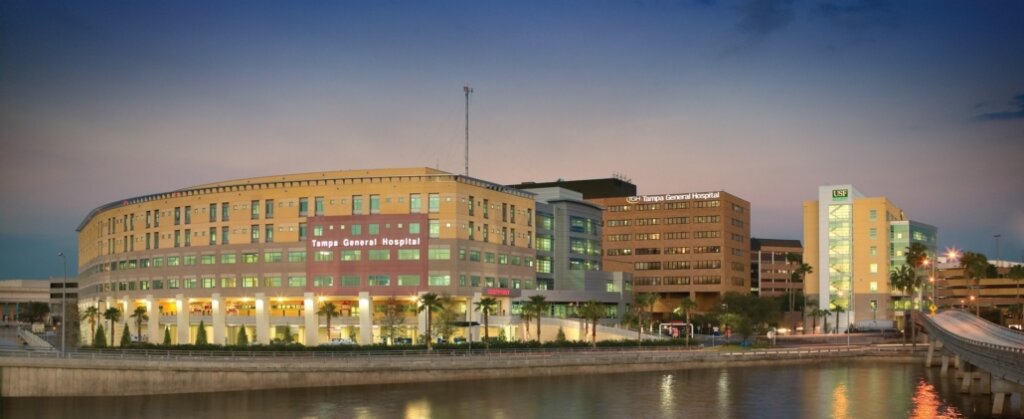 Tampa General has a dozen Trystar docking stations installed in various locations across its campus. In addition to the traditional role as a quick-connect point for portable generators, Tampa General also uses the docking stations to connect load banks to the hospital's Uninterruptible Power Supply (UPS) battery banks for periodic testing of this critical back-up system.
"The UPS Systems are very large," Aldrich explains, "and in case of a power failure they support the computer systems used to store and maintain medical records and other critical data. That's not a typical application for a docking station, but it is one we have used very successfully in a number of different locations including several large commercial data centers.
AIRCRAFT, OUTER SPACE, ANOTHER HOSPITAL AND . . . A FOOTBALL STADIUM
"In fact, one of our first docking station sales was to Boeing's Data Center in Charleston, SC, that supports its 787 Dreamliner project. Boeing's set-up was essentially the prototype for the Tampa General system.
"We also do all of the UPS systems for Jeff Bezos' Blue Origin space program in Cape Canaveral. All of their facilities use the Trystar docking stations we supply for both portable generators and load bank UPS testing."
Nursing homes and assisted living facilities also are major customers for PowerLogics-supplied docking stations, Aldrich says. In Florida these tend to be very large installations and many of them run on 208 volts rather than 480 which means the docking stations have to handle very high amperage loads. Trystar docking stations are available for loads up to 5000A and PowerLogics has supplied several of these high-capacity Trystar units to Florida customers.
PowerLogics, she says, also supplied a smaller, 3000A single breaker Trystar docking station to Mt. Sinai Hospital in Dade County, Florida. The hospital is located in a low-lying area near Miami that is susceptible to flooding during severe storms and can experience power outages. The Trystar docking station is connected to a large back-up generator via an automatic transfer switch.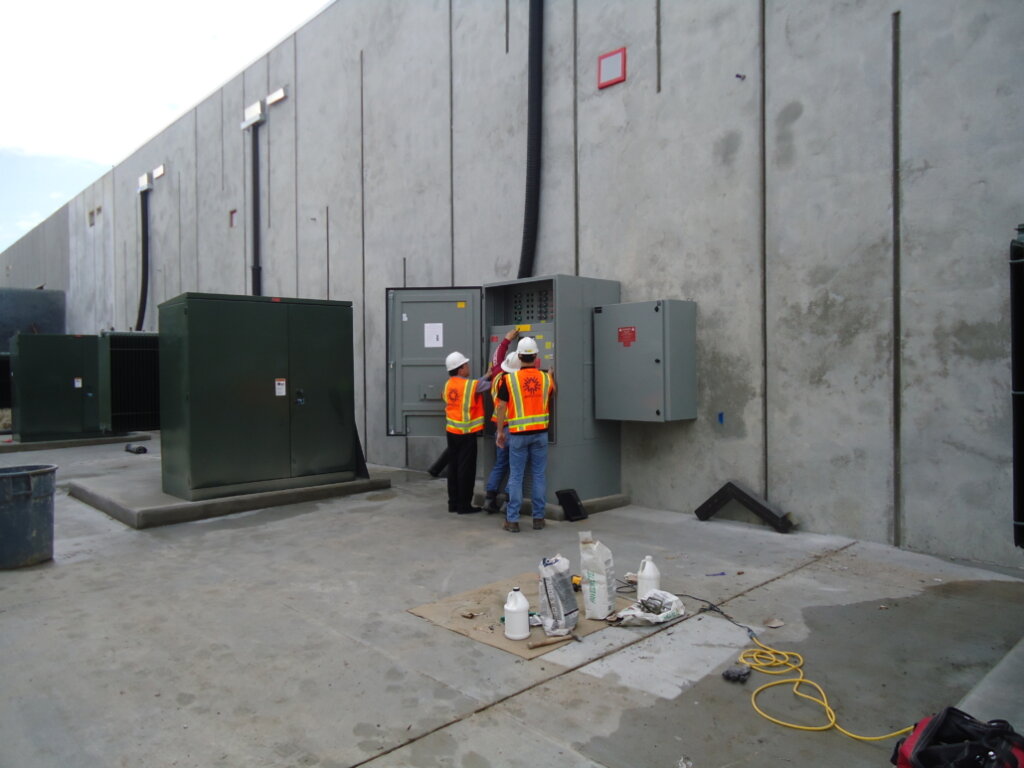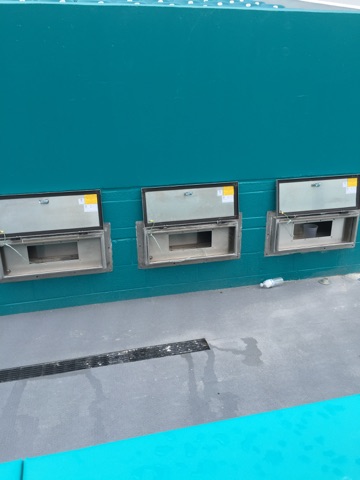 "That was an interesting project," Aldrich says, "because a change in the electrical code required an upgrade to the hospital's system on very short notice. We worked with the hospital and their consultants and engineers on the project and coordinated with Trystar to get the necessary equipment in less than six weeks. Trystar expedited delivery of the unusual 3000A single breaker docking station and had it on-site when it was needed." Hospitals, data centers, nursing homes, assisted living centers, schools, restaurants, stores, parks, public spaces and virtually any other facility where large groups of people gather are all part of PowerLogics' customer base for Trystar docking stations. The Miami Dolphins' Hard Rock Stadium is an excellent example of the company's innovative approach to ensuring a reliable supply of power to support both public safety and the needs of the media and others covering stadium events.
"The Hard Rock Stadium project was a direct outgrowth of the power outage at the New Orleans Superbowl in 2013," Aldrich explains. "To prevent any reoccurrence the NFL mandated that all stadiums had to have back-up power for lighting and the scoreboard. Hard Rock was being designed at the time and we were brought in to consult on a solution." The solution was to install a Trystar docking station and an automatic transfer switch at each corner of the stadium plus two more for the scoreboards. Standby generators are located at each position to maintain a constant power supply during games. "We also supplied equipment to support the satellite TV trucks that come in to broadcast the games," Aldrich says. "They connect to pad mounted truck dock pedestal panels equipped with receptacles, cam locks and everything they need to power their satellite broadcast equipment. "That's not the end of the stadium story, though," Aldrich adds. "The Dolphins play on natural turf which needs sunlight to grow. The stadium is semi-domed but that doesn't admit enough light to keep the turf healthy. So, they have installed gantries equipped with grow lights that move back and forth down the sidelines, and those need power as well.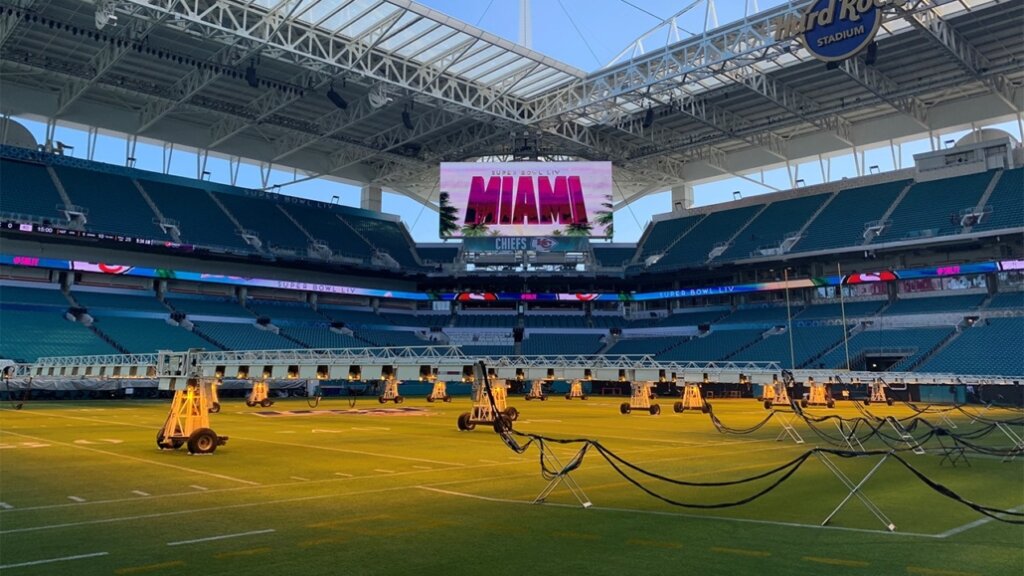 "If you look closely at the sidelines during a Dolphins game you will see a series of 67 small stainless-steel rectangles spaced out from end to end on each side. Those are covers on the Trystar cam lock connection boxes we supplied to power the gantries that keep the turf green and growing." PowerLogics has supplied Trystar docking stations for their customer's projects exclusively for more than a decade. That does not mean, however, that they don't evaluate what the competition has to offer regularly. "We perform due diligence all the time," Aldrich notes. "We look at competitive products all the time and evaluate them for features, performance, and value compared to Trystar. That's just good business. But we've been with Trystar for more than 10 years now with more than a thousand docking stations in the field and haven't seen anything that tempts us change that yet."
We Are Here
To Help
Our team is here to support you and solve your power challenges. Connect with our responsive experts today to learn about our customized power solutions and products.