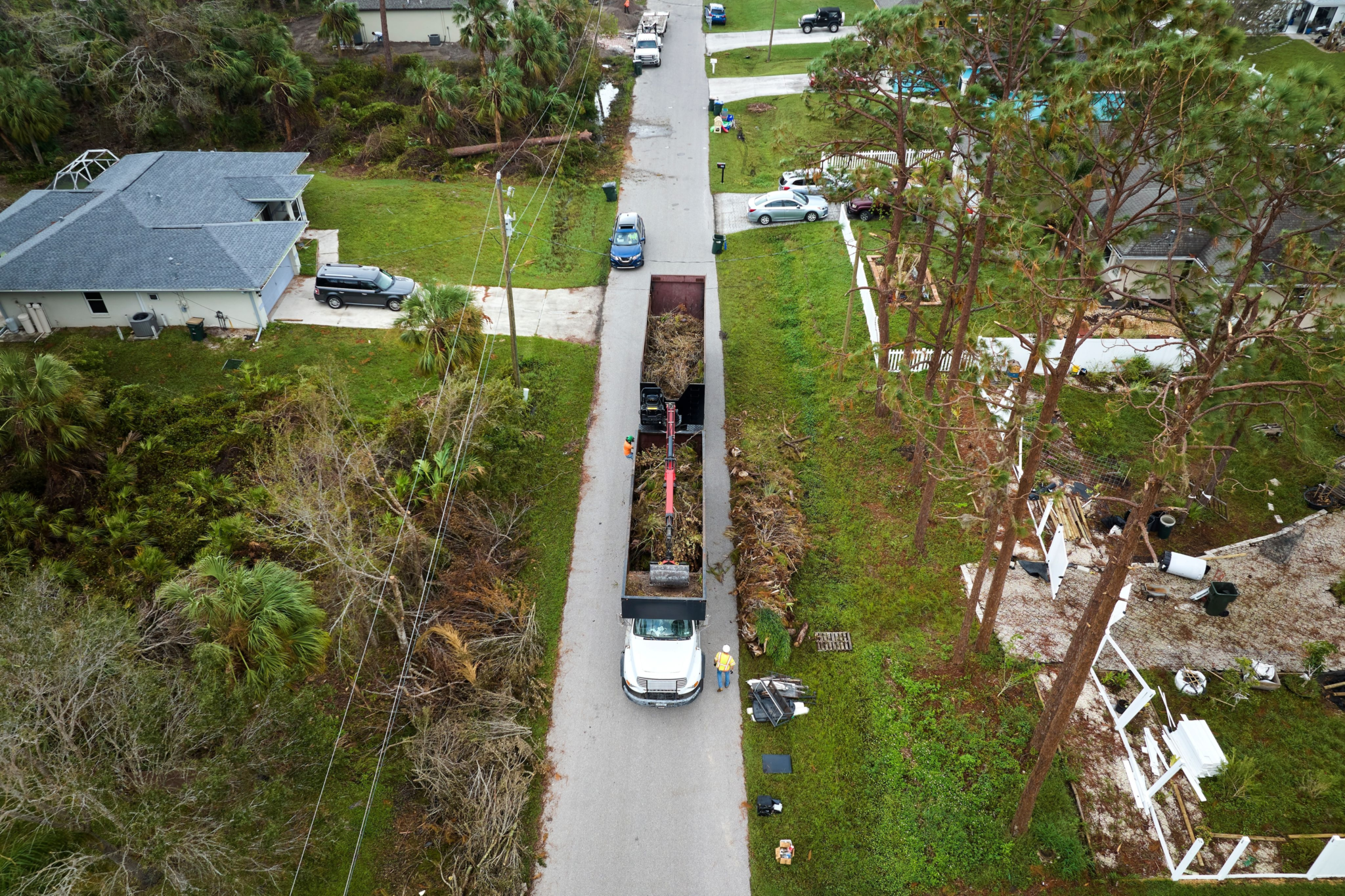 Trystar is no stranger to natural disasters and their consequences — especially hurricanes. So, when Hurricane Ian started moving toward southwest Florida about three weeks ago, Trystar's Minnesota director of manufacturing, Jordan Millikan, notified office and plant personnel to prepare for the worst.
Hurricane Ian was the deadliest storm since 1935, producing over 100 fatalities. Storm damage is estimated at $210 billion. It will take months for the affected cities and towns to regain some semblance of order in terms of restoration (clean up) … and years before they resemble their pre-Ian condition. The need for portable power and power distribution is at the center of restoration and rebuilding.
As with the aftermath of other hurricanes, portable commercial generators became ubiquitous following the storm. Distributing that power safely and efficiently is where Trystar plays a significant role. It supplies the cable to connect the generators to i-lines and spider boxes which distribute the power safely and efficiently to pumps, vacuums, scrubbers, commercial dryers and fans, construction and demolition tools, dehumidifiers, lights, and temporary work trailers. Trystar also provides transformers to step the power down as needed.
Knowing from experience what products would be in demand to aid restoration, Trystar management committed to and executed overtime hours to ensure it could deliver desperately needed equipment promptly. It also partnered with select parts suppliers with the same ability to engage and respond rapidly to large-scale disasters. Trystar inventory was deployed to local warehouses and brought in-house to enhance delivery speed further.
"Trystar and its employees are exemplary in their dedication to helping others in trying times," said Millikan. "Everyone comes together as one big team to get the job done … and everyone is happy to put in that extra effort, knowing it will speed recovery. There's always palpable energy and buzz in the factory responding to disasters like this."
Demand for electrical cable and distribution equipment in Florida remains high, and Trystar continues to respond appropriately with enhanced production capacity and delivery.
We Are Here
To Help
Our team is here to support you and solve your power challenges. Connect with our responsive experts today to learn about our customized power solutions and products.