Last Updated on August 10, 2021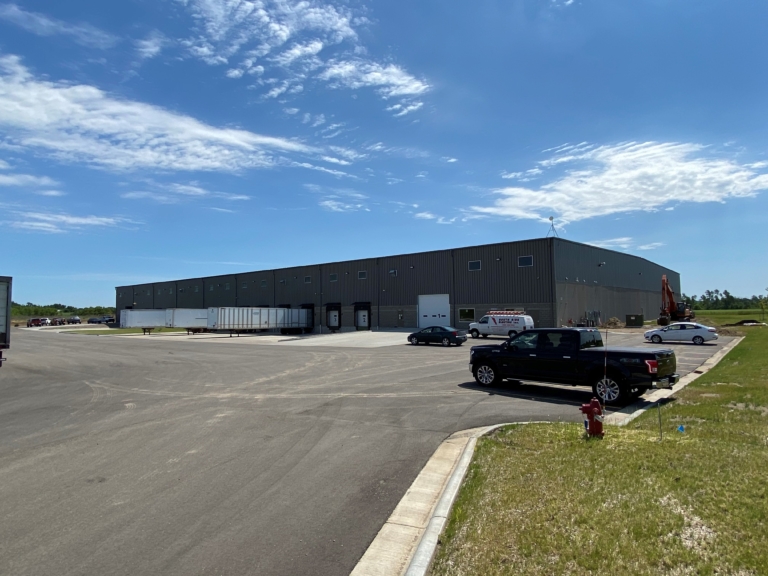 Faribault, Minn., July 2, 2020 — Trystar Chief Operating Officer John Dixon has announced the signing of a lease for a 120,000 square foot factory in Faribault, Minn., which will house manufacturing operations for the commercial, industrial and portable power equipment builder. The new facility is three miles from Trystar's existing operations which currently are housed in two separate buildings. Dixon said that Trystar and property owner, Met Con, will add 20,000 sq. ft. of office space to the existing 100,000 sq. ft. building to house administrative and support operations. "Trystar is a Faribault success story," Dixon said, "and we are committed to the community that has supported our growth since the Dahl family founded the business here in 1991. The City of Faribault, and particularly its economic development officials, along with Rice County, have been helpful and supportive. "By combining our operations in a single, larger building here in Faribault," Dixon said, "we will be able to improve manufacturing efficiency, eliminate the need for duplicate inventory and equipment in our present buildings and provide ample space for expanded production. This is a major step toward implementing our aggressive plans for future growth in the next phase of Trystar's history." Transition of Trystar's manufacturing operations to the new building began in June with facility preparation work and the majority of the transition is scheduled for completion by late-July. Dixon said an employee team is managing the move to ensure that customer commitments are met without disruption and that there will be no adverse impact on product quality or delivery schedules. The new office addition is scheduled for completion and occupancy in the fourth quarter of 2020. It is located at 15765 Acorn Trail, Faribault, MN 55021. Late in 2019 Trystar opened an administrative center in Burnsville, Minn., 15 minutes away from the Minneapolis-St.Paul International Airport. It is staffed with key sales, administration and engineering personnel who support Trystar customers in the Twin Cities market and across North America. Trystar products are made in the U.S. The company designs and manufactures a wide range of portable and industrial power products including panels, I-Lines, transformers, portable automatic transfer switches (ATS) and welding racks. They also manufacture single and dual-purpose generator docking stations, load bank and rotary docking stations, and UL-891 rated switchboards. Trystar cable products include portable and industrial power cables, welding cables, utility cables, and medium voltage cables.Trystar was acquired by private equity investment firm Goldner-Hawn in 2018.
We Are Here
To Help
Our team is here to support you and solve your power challenges. Connect with our responsive experts today to learn about our customized power solutions and products.