During the week of Sept 11 – 14, Trystar attended and co-exhibited in our first "RE+ Show" alongside our Merrimack NH team, Oztek Corp. (As you probably remember from mid-May, we acquired Oztek to strengthen our presence in the renewable energy market and broaden our inverter products portfolio.)
Oztek has previously exhibited in "RE+" three other times on their own, but this year's show gave us the opportunity to exhibit together … to introduce Oztek's interim co-branding to their prospects and customers … and to enable those same prospects and customers to meet Trystar and learn about our combined capabilities within the renewable energy market!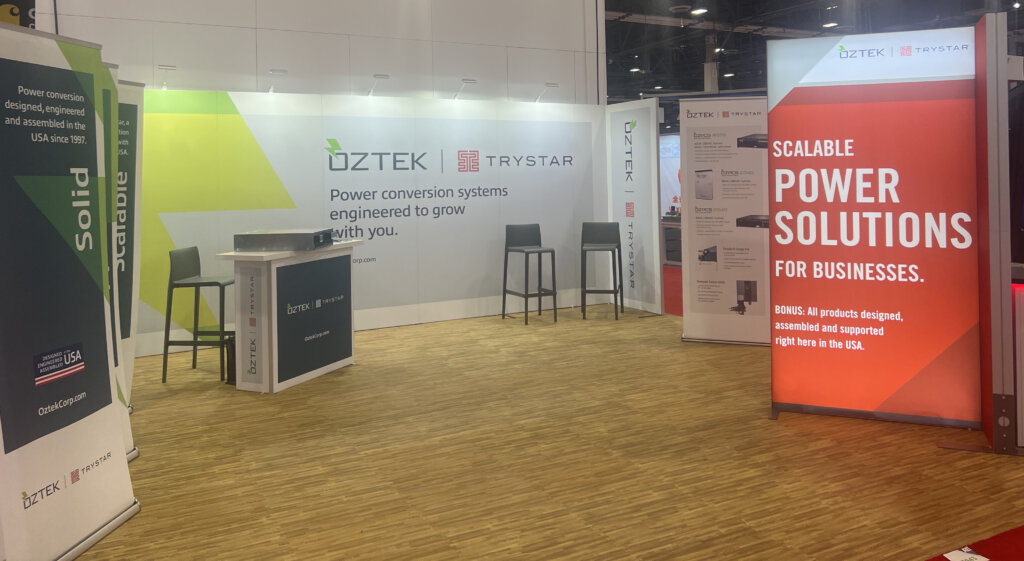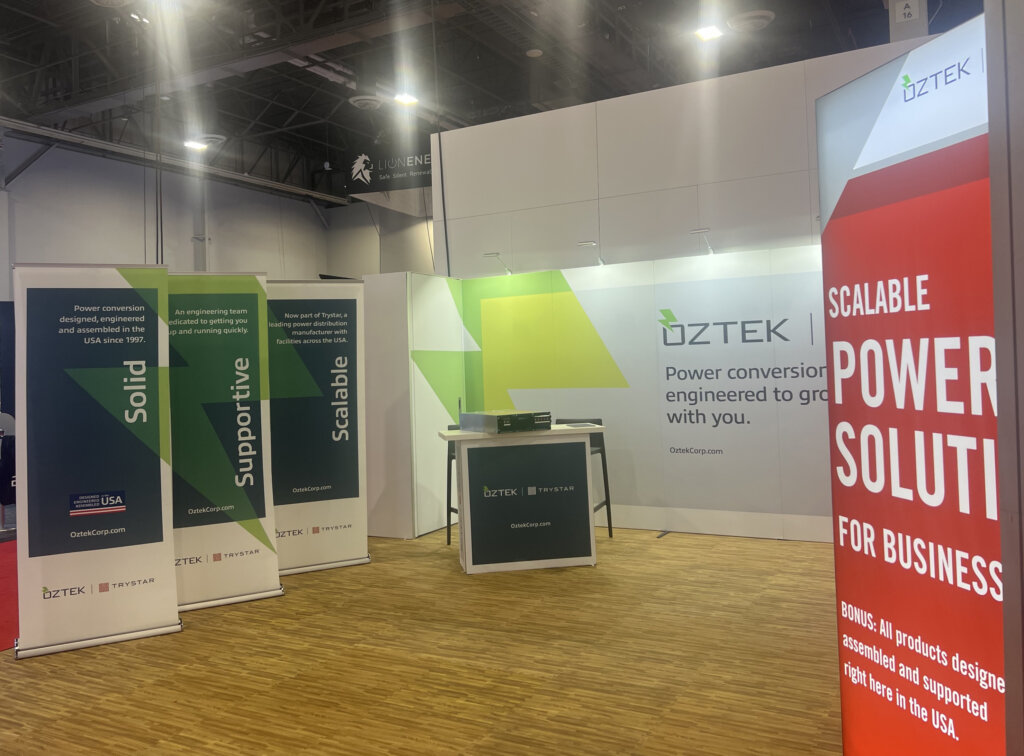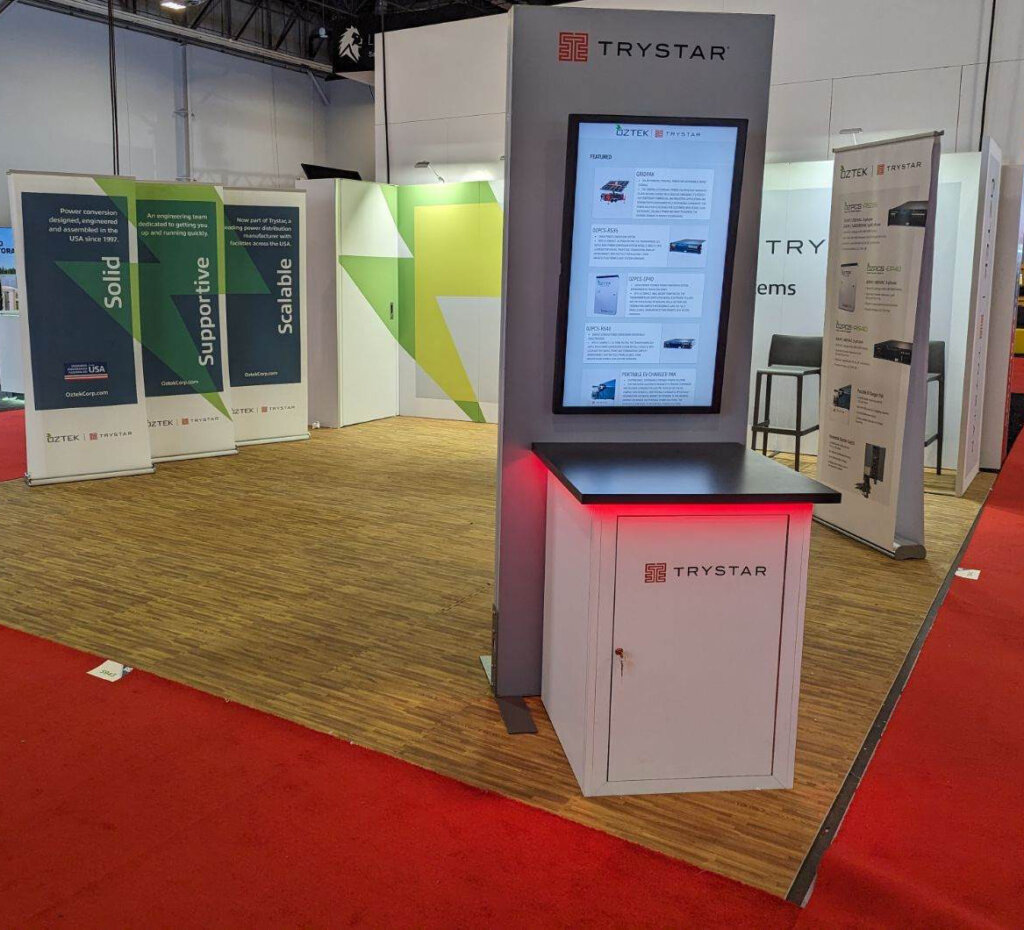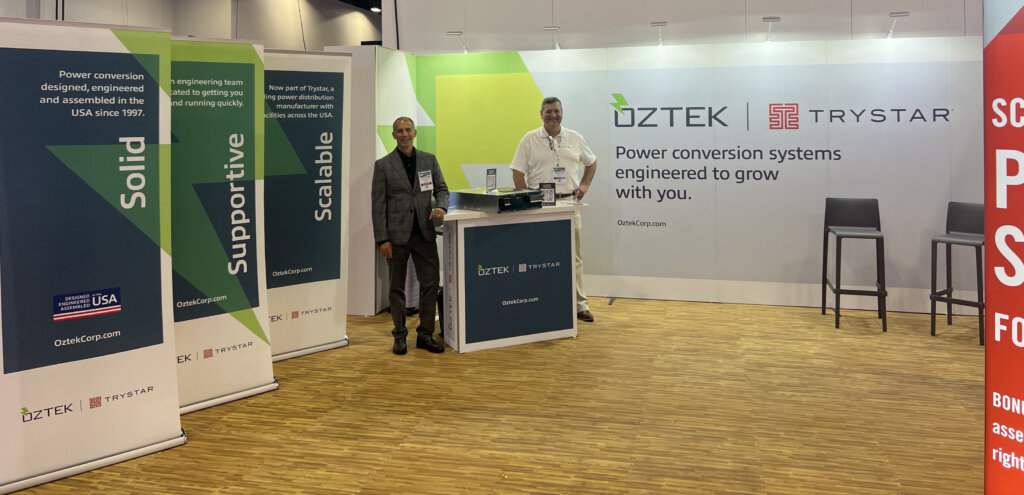 The "RE+ Show" annually brings together the people, products, and professional development opportunities that drive the solar and renewable energy market. With the theme of "Renewing What's Possible", this year's event was held at the Venetian Expo & Convention Center in Las Vegas NV … and was reported to be the largest and most-extensive event in this show's 20-year history! Over 40,000 attendees from all segments of the industry, over 1,350 exhibitors, and collective representation from 125 countries created an energetic and engaging marketplace to connect buyers, specifiers, and suppliers!
Read more about our Merrimack team members' experience at "RE+" … and be sure to mark your calendars to meet them personally at "Intersolar North America" in San Diego this coming January!