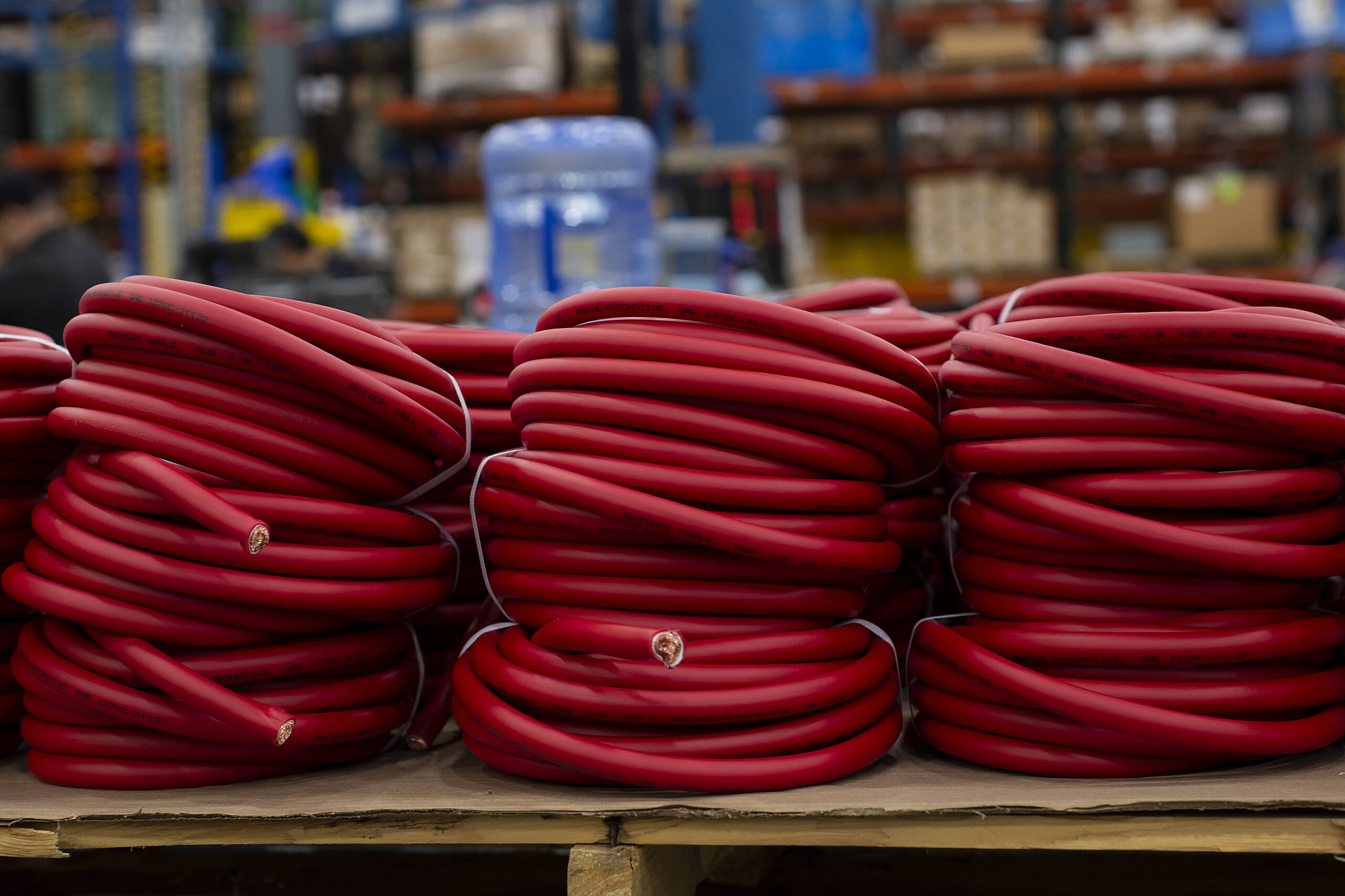 At Trystar, we're dedicated to providing exceptional customer service and support. Our dedicated team of experts is committed to promptly and efficiently meet your needs.
We take pride in maintaining five Quick Ship product warehouses strategically located within the continental United States. These warehouses are fully stocked with the cable sets you require. Our Trystar "Customer Experience" team members are ready to process your order from convenient locations.
Warehouse Locations:
Tampa, FL
Stafford, TX (Houston)
Taunton, MA
Renton, WA (Seattle)
Pomona, CA (Los Angeles)
When you choose Trystar, you can rely on our fast and reliable inventory availability. We understand the importance of delivering supplies swiftly to minimize disruptions in your operations or any disaster recovery efforts.
The benefits of QuickShip include:
Speedy Deliveries.
Experience shorter transit times and the option for next-day delivery, ensuring you receive your cable sets promptly.
Reliable Availability.
Our well-stocked warehouses guarantee a consistent supply of cable sets, allowing you to rely on us for your ongoing needs.
Flexibility.
We offer the option for same-day pickup from the location nearest you. This added flexibility puts you in control of your supply, enabling you to meet tight deadlines with ease.
To explore our available cable descriptions and part numbers or to place an order, simply visit our Quick Ship page. Ordering is quick and easy!
We value your business and look forward to serving you with our top-notch customer service and efficient order fulfillment. Feel free to contact us directly if you have any questions or need further assistance.