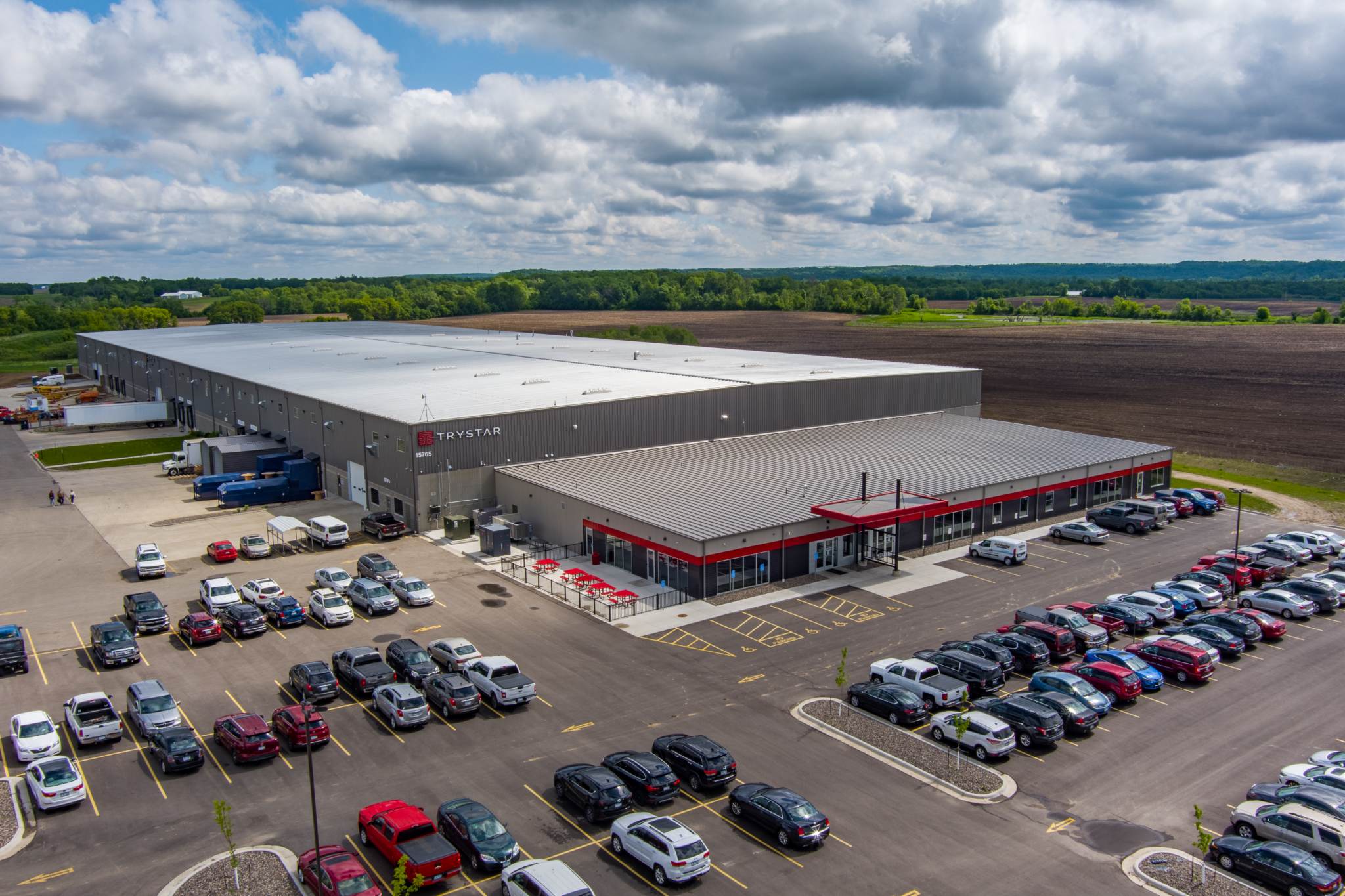 Customers have always known Trystar to be creative and dedicated when it comes to quickly supplying equipment to customers charged with the mitigation of disasters like hurricanes, floods, dam bursts and the occasional derecho! It should come as no surprise to learn that when a supply chain squeeze threatened to hold up Trystar's expansion plans in Faribault, the same ingenuity and "let's-get-it-done" attitude that prevails at home was also applied at home.
As first reported in January, Trystar is in the midst of a plant expansion in Faribault. It's slated for completion in the second quarter. The expansion will allow Trystar to accommodate a growing demand for its products while ensuring that its hallmarks for high quality and expedited shipping remain unchanged. The project will provide another 75,000 square feet for manufacturing, assembly, testing and future product development.
An integral part of the project is the addition of new electrical service for lighting and equipment. Yet, the switchgear required for the distribution of the power was caught up in the same supply chain woes faced by manufacturers and suppliers worldwide.
John Dixon, Trystar's Chief Operating Officer, put his head together with the Trystar Facilities Manager to design and fabricate a temporary solution. It consisted of banded power cable sets and a temporary portable power panel to allow the safe ingress of electricity and the egress of 120 and 240 volts as needed. State electrical inspectors and engineers inspected and approved the temporary solution which will be switched out with the permanent solution when it arrives.
We Are Here
To Help
Our team is here to support you and solve your power challenges. Connect with our responsive experts today to learn about our customized power solutions and products.