by Suzanne Hooley
We continue to capitalize on market-driven features that electrical distributors, contractors, and lighting engineers are seeking in their emergency lighting projects. And as a result … we're excited to introduce and launch our NEW "TrueLITE Model ELS" three phase centralized emergency lighting inverter!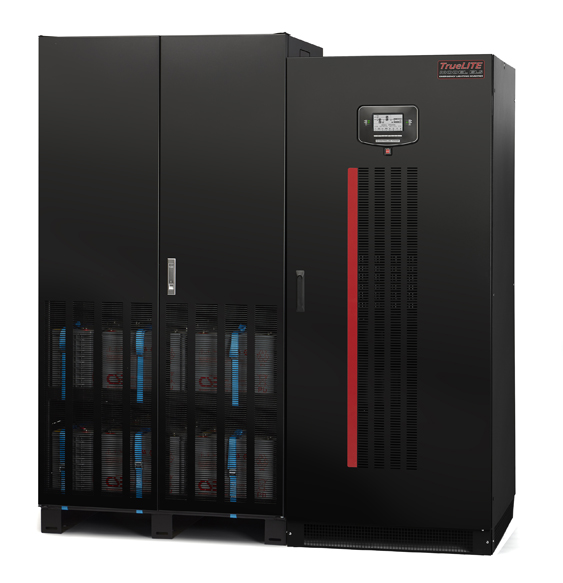 Offered in 58.5 kW to 112.5 kW sizes, this LED-compatible inverter features an intelligent, robust design providing enhanced levels of quality, reliability, and energy savings. Unique to CPC lighting inverters, the "Model ELS" offers four (4) field-selectable modes of operation based on input power conditions, lighting design, and the desire for high operating efficiency:
On-Line
Standby-On (ECO-mode, providing up to 98.5% efficiency!)
Smart Active
Standby-Off
Each of these modes are detailed on our product webpage.
The "Model ELS" features advanced diagnostics, monitoring, remote communication options, and automatic testing compliant with NFPA 101. All kW sizes are UL 924 Listed as Emergency Lighting and Power Equipment with a standard 90 minutes of battery backup time. Optional runtimes of 30, 60, and 120 minutes are available and are UL 924 Listed as Auxiliary Lighting and Power Equipment. C-UL models Listed to CSA C22.2 No. 141-15 are available with runtimes of 30, 60, or 90 minutes.
Why Specify This Inverter?
LED Inrush Compatible
Peak overload capability of 1200% to accommodate the inrush current from LED fixtures / drivers.
Full Compliance With NFPA 101
Meets the NFPA 101 definition of a computer-based, self-testing / self-diagnostic emergency lighting system with data-logging.
Reliable Operation
Galvanic isolation and a robust design deliver reliable emergency power for critical life safety loads.
Battery Care System
Deep discharge protection, current limitation, and voltage compensation based on ambient temperature are all features used to prolong battery life and reduce usage by different recharging methods.
Input Source
High input power factor of 0.99, low input current distortion of ≤ 3%, and a "power walk-in" function that limits input current seen by the power source.
High Efficiency
ECO-mode provides an efficiency rating of up to 98.5% without compromising critical features, diagnostics, and monitoring options.
Digital Monitor
Wide graphic LCD display provides a close-up, detailed overview of the inverter status in real-time.
Optional Seismic-Rated Models
Designed and tested in accordance with applicable portions of the ICC-AC156, ASCE 7-10, and IBC 2015 standards.
Your CPC Regional Sales team is happy to discuss any product and application questions that you might have!
We Are Here
To Help
Our team is here to support you and solve your power challenges. Connect with our responsive experts today to learn about our customized power solutions and products.